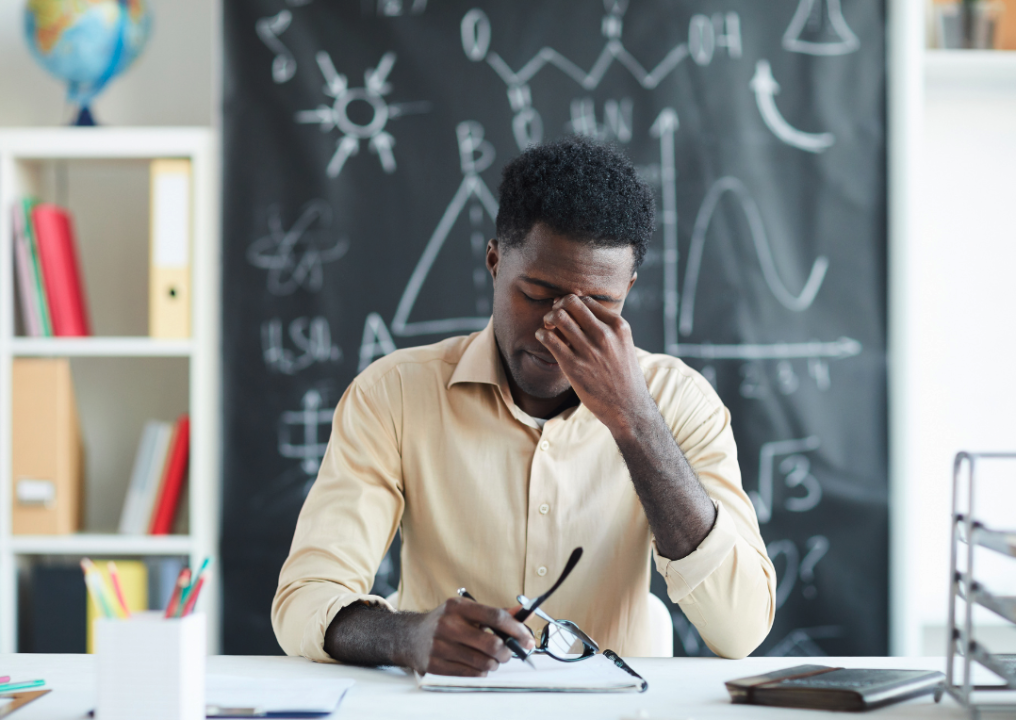 Canva
As of October 2023, federal student loan holders have to add loan repayments back into their budget as the COVID-19 pandemic-induced pause comes to an end.
This pause froze the accounts of 43.6 million borrowers who hold $1.645 trillion—or $37,718 on average—in federal student loan debt, according to the Education Data Initiative.
The picture is bleaker for educators. Nearly half of educators took out student loans, borrowing $55,800 on average, according to the National Education Association. Younger educators are dealing with even more debt: Two in 3 teachers took out student loans for college, borrowing more than $65,000.
Federal programs such as the Public Service Loan Forgiveness, Teacher Loan Forgiveness, and Federal Perkins Loan Teacher Cancellation aim to provide some relief to borrowers, but these programs are not providing enough relief—more than 98% of all borrowers who applied for the PSLF program were rejected, Politico reported.
As student loan payments resume, TeacherCertification.com explored why existing loan forgiveness programs for teachers might not be enough to help them get out of debt.
'I have resigned myself to living with this debt'
The first barrier for teachers to pay down debt is low salaries. According to the Bureau of Labor Statistics, annual average salaries for teachers hover around $62,000, compared to around $74,000 for other bachelor's degree holders.
High interest rates compound the problem, making loan balances higher than the original loan amount. The NEA found the average loan balance for teachers is $58,700, with 1 in 7 owing more than $105,000.
CM Scott, a high school English language development teacher in San Leandro, California, counts themself among those burdened by debt. After going through the foster care system, Scott borrowed to go to a state university to get a degree that would lead to a good job and supposedly a better life.
"I started paying my loans as soon as I could, contacted my loan servicers to make arrangements when I couldn't, and never defaulted," Scott told Stacker. "I'm 43 now, and I have made no dent in my student loans because of interest."
When the loan pause ends, Scott will have to pay about $600 a month.
"I have resigned myself to living with this debt for the rest of my life, and I try not to think of it too much because I can't breathe for the anxiety it causes when I do," Scott said.
The trouble with forgiveness programs
Student loan forgiveness programs haven't lived up to their billing. In 2020, only 32,700 teachers received forgiveness, short of the Department of Education's 43,500 target.
Other forgiveness programs don't make much of a dent in educators' student loan debt. The Teacher Loan Forgiveness program grants up to $17,500. A full grant would take away less than a third of the average teacher's debt.
Other programs like PSLF are mired in red tape, with minor mistakes causing application rejections.
Jennifer Mack, a school counselor in Harvey, Illinois, is trying to use PSLF for the second time, hoping to get some forgiveness on $56,000 in student loan debt.
"All the websites seem bogged down and overloaded a lot of the time," Mack told Stacker.
Mack had previously paid a company to help her through the process, "but it turns out they weren't doing me any help," she said. "So now I'll just do it on my own."
In some areas of the country, school districts and states are stepping in to help. In May 2023, Virginia's Fairfax County School Board approved an initiative that would help employees with PSLF enrollment and eligibility. Alabama and Arizona offer loan forgiveness programs for teachers in specialized subjects like math, science, and special education. Arkansas, New York, and Texas have specialized loan repayment programs to combat teacher shortages in those states. Illinois and Iowa also have loan forgiveness grant programs.
Story editing by Ashleigh Graf. Copy editing by Paris Close. Photo selection by Ania Antecka.